Nintendo confirma lançamento do Switch no Brasil
A venda do modelo Switch da Nintendo foi finalmente confirmado para o Brasil, mas ainda sem uma data oficial. A confirmação aconteceu nessa quarta-feira, 19 de agosto de 2020.
O anúncio da Nintendo of América aconteceu através da famosa rede social Twitter. Informações sobre outros meios de comunicação para ver mais sobre o lançamento do produto também foram citados na fala, como a página da empresa no Facebook e o perfil no Instagram.
Detalhes como preço e o dia do lançamento não foram revelados, porém, tudo indica que o dia está bem próximo de acontecer para a alegria dos fãs.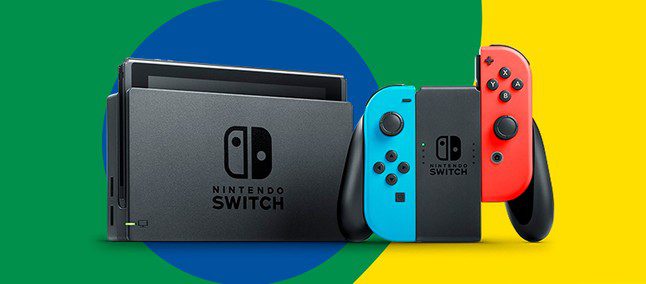 Algo esperado é que o Switch traga versões se jogos conhecidos dublados em português. Como os seguintes: Animal Crossing: New Horizons, The Legend of Zelda: Breath of the Wild, e o Paper Mario: The Origami King.
Devemos estar atentos, porque logo teremos mais vazamentos sobre o videogame portátil da Nintendo que o público tanto espera.